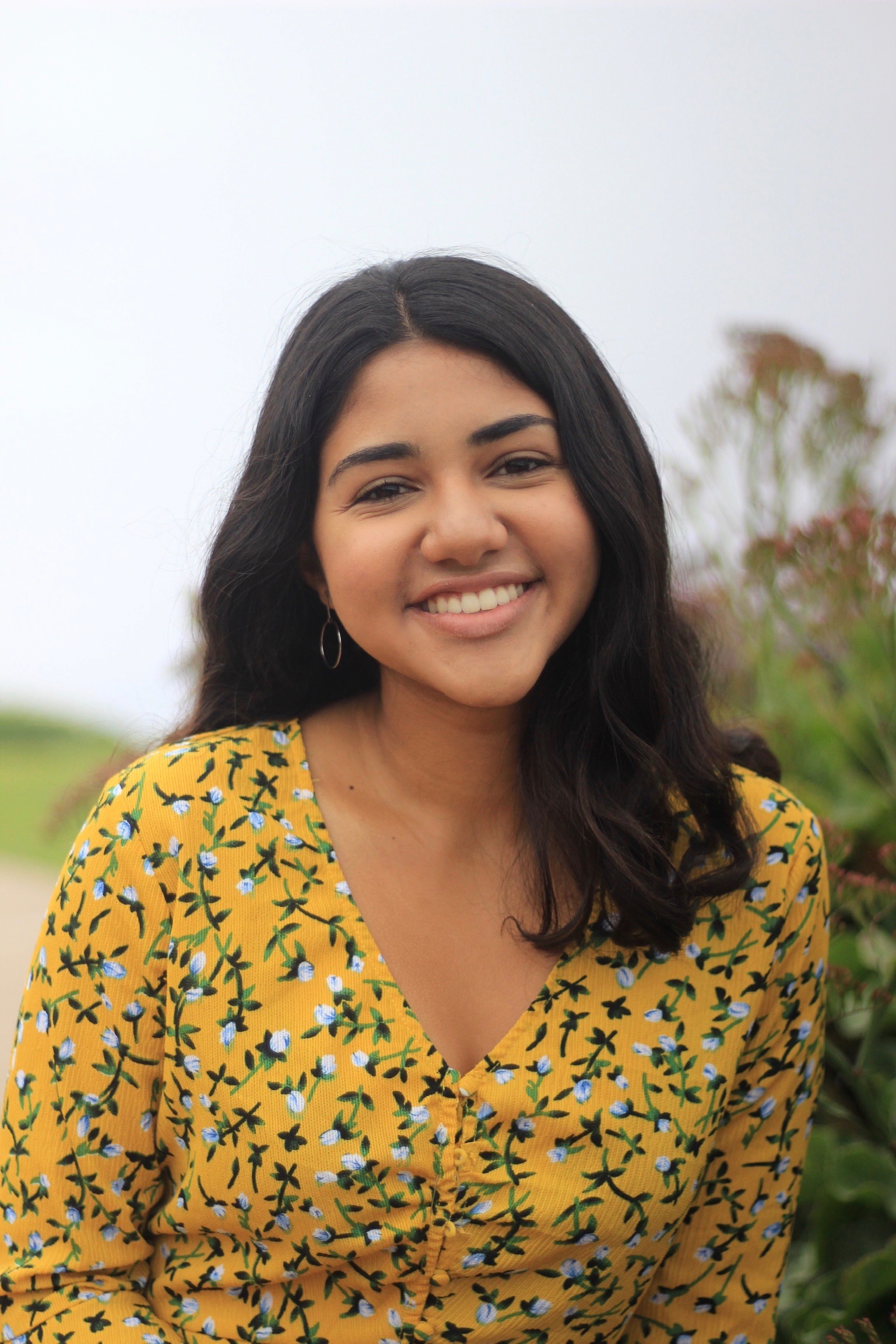 Passionate about her community, Shruti's volunteer service started at the age of 4.
She joined Girls Scouts San Diego as a kindergartner first only to enjoy the cookies before others, but she soon become absorbed in the girl empowerment programs. She is a recipient of the Girl Scouts Bronze, Silver and the highest gold awards. In partnership with La Jolla Playhouse as part of Empowerment theater, she was the lead actor taking on social justice topics such as immigration, gun control and conflict resolution. As a Girl scouts ambassador, she led discussions on health, racism, human trafficking, privilege, and stigma both locally and globally. After being selected as an Emerging leader; she collaborated with mentors leading programs to make the world a better place while exhibiting courage, confidence, and character. She hosted the 2020 Global Roundtable as San Diego's representative for Girl Guides from Uganda and South Africa and led activities to promote inclusion and diversity. She was also San Diego's representative in years 2017, 2018, 2020 and 2021 and delivered PSA at various local news channels. Shruti had the privilege of being the speaker at the 100th anniversary of Girl Scouts (selected among 20,000 girl scouts) and delivering the keynote at the "silver award" ceremony.  
Shruti has been playing Tennis since the age of 6 and went on to play and captain the Del Norte Varsity team. She won the Palomar League championship 3 times and received the Nighthawk award for excellence on and off the court. She received the scholar athlete awards all 4 years in high school.
Shruti graduated with top awards honors from Del Norte High School last year. She founded the SWE Next Chapter at her school and was also the president of Women in Science in Engineering club. During her tenure, she increased the attendance threefold and initiated strategic partnerships with local companies. She was also her school's peer counselor, link crew leader, and had choreographed dances for the South Asian Culture club that brings together 9 high schools from San Diego to raise money for education in developing countries. She was named Distinguished Young Woman of San Diego in 2021 and was the 2nd alternate at the California State competition,winning state Fitness and Self Expression awards as well.
Shruti has received several other scholarship and awards including:
PEO Star
Inamori Scholar
RB Rotary Club, Kiwanis Club
RYLA
Military Order of the World Wars
NASA Leadership and Service
President's Volunteer Service award – highest level gold in 2017, 2018, 2019, 2020
AP Scholar with distinction, Science Olympiad awards
NCWIT Award for Aspirations in Computing
Certificates of Special Congressional Recognition for Leadership and outstanding citizenship
President's award for educational excellence
Congressional Bronze, Silver and Gold Certificates
Semifinalist in the prestigious Coca Cola scholarship
Shruti is the founder and host of "One Wish One Step", a podcast that provides inspiration and advice for teens and young adults. Notable guests on her show are Ninth Circuit Appellate Judge, Senior Vice President of Southwest airlines, and our very own Mrs. Sharon Gruber – past president of Kiwanis Club and Director of the Miss Poway Pageant for many years.
Shruti was named Miss Junior Teen Poway in 2019. She cherished her 3 years of reign and was fortunate to be involved with the following services:
Challenged Athletes Foundation Gala: raised over millions to provide training equipment for athletes North County Soroptimist Club: raised over $200,000 to educate young women on violence & sex trafficking
Face painting for the City of Poway Easter Egg Hunt and Spring Fling
Sharp Rees Stealy "Spring into Health" Event- learned CPR training, hospice care, healthy living
Table Tops and Tea: Rady's Children's Hospital Proceeds donated to provide for a new MRI (advanced) machine
"Walk4Williams Syndrome" Awareness Fundraiser
Multiple Sclerosis Society Golf fundraiser tournament
Poway library fundraiser to promote youth and adult literacy
Ronald McDonald House: decorating for Christmas and "Red Shoe Day" participant
Taste of Town Fundraiser to help local Performing Arts Foundation
"Old Fashioned 4th of July" spread cheer and spirit for the 4th
Helen Woodward Animal Center's "Pawmicon" and "Surf-dog-athon"
UCSD Little Grad picnic for premature infants in the NICU at UCSD
Veteran's Day golf tournament fundraiser
Boys and Girls Club: fundraiser to help the local club provide free after school services to underprivileged kids
Shruti is currently a student at University of California, Berkeley. She serves as a consulting analyst at Phi Beta Lamba a subsidiary of Future Business Leaders of America. She represents CalBhangra, a competitive dance team and is a Philanthropy committee member at Haas Business School Association. She is the recipient of UC Berkeley's Leadership Award.
1,739 total views, 2 views today